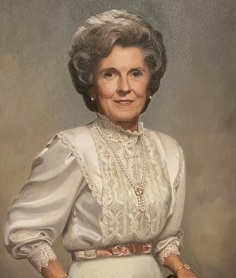 On May 20, 1988 Sarah W. Stedman's dream to pay tribute to her mother, Mabel Hughes White, a pioneer in nutritional science, was realized with the establishment of the Sarah W. Stedman Center for Nutritional Studies at Duke University Medical Center. Sarah's original vision for the center was that it be the nation's most distinguished and unique academic center for nutrition research, and that it be dedicated to the science of nutritional medicine, prevention of illness, promotion of good health, and treatment of disease through research, clinical practice, and education.

In the 17 years following its inception, the Sarah W. Stedman Center had a series of leaders based in the Department of Medicine at Duke University Medical Center and distinguished itself with studies on the role of nutrition in mediating endocrine and cardiovascular diseases. However, strong programs in basic science did not develop in the center in those years. This situation changed dramatically with the arrival of R. Sanders Williams, MD, as dean of the Duke Medical School and his recruitment of Christopher B. Newgard, PhD, as the new director of the Sarah W. Stedman Center.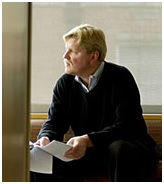 Dr. Newgard is a leader in the fields of metabolic regulatory mechanisms, diabetes, and obesity and came to Duke after a 15-year faculty career at UT Southwestern Medical Center in Dallas, where he was co-director of the Touchstone Center for Diabetes Research.

Since his arrival at Duke in March 2002, Dr. Newgard implemented exciting new basic and clinical science research programs that placed the Sarah Stedman Center on an entirely new trajectory for success. His emphasis on understanding fundamental metabolic regulatory mechanisms has led to the renaming of the center as "The Sarah W. Stedman Nutrition and Metabolism Center," with the approval of the Stedman family. The new name of the center seeks to reflect the philosophy that a real understanding of the impact of nutritional practices on human health must have at its core a detailed understanding of how food components are metabolized in cells and tissues.  The Stedman Center has become well known world-wide for its comprehensive metabolic analysis ("metabolomics") capabilities, and the use of these tools in basic and clinical research.  Given its central role in activities of the new Duke Molecular Physiology Institute (DMPI), the Stedman Center will continue to operate as a key unit under the DMPI umbrella.
.