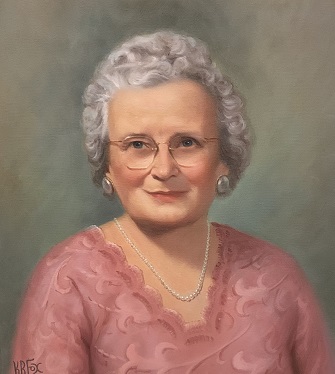 Mabel Hughes White was fascinated with all matters pertaining to medicine and this fascination eventually led her, in 1913, to establish and manage the first department of dietetics at Watts Hospital in Durham, North Carolina. In this role she planned, coordinated, and directed the food service for patients and staff of the Watts Hospital. In the year 1913 management of the dietetics department of a hospital was much different in some respects from what it is today. Mabel decided what fruit and vegetables should be planted in the hospital garden, checked the sanitation of the hospital dairy herd (which provided the hospital fresh milk, cheese, and ice-cream), trained the kitchen workers, and supervised every meal that was prepared and served at the hospital.

Mabel had a gift when it came to nutritional patient care. She took the initiative and collaborated closely with physicians to plan each patient's nutritional care and as a result physicians looked to her as their consultant on patient diets.

Mabel believed in nutritional education: she counseled patients and their families on what foods they should eat at home, she held nutrition classes for new mothers in the community, and classes for nurses so that they too could lead their patients to healthier lives through nutrition.

Mabel's children were her number one priority when they were young, but still she found time to help the community feel better by eating better. In 1929, she managed the school cafeteria while Sarah was in elementary school. While there, she planned and served nutritious lunches to the school children 20 years before the enactment of the National School Lunch Act.

Mabel was employed by and volunteered her time to the Social Services Department of Statesville, North Carolina during the Great Depression of the 1930s. There she taught mostly women who were receiving welfare checks how to prepare low-cost nutritious foods.

Mabel culminated her career at the Sternberger Hospital from 1944 to 1954, where as the dietitian, she helped new mothers regain their strength after delivery. 

This short history of Mabel Hughes White makes it easy to see why Sarah wanted to honor her mother's memory. Sarah sums up her lifelong admiration for her mother like this: "My mother was a very gifted, lovely lady; a capable administrator; a warm, caring, sensitive, intelligent woman. She was a perfectionist, and no task was too great to be undertaken. Her greatest pleasure came from observing people as they maintained good health through eating healthily, and seeing them recover from illness and disease through consuming a nourishing, well-balanced diet."