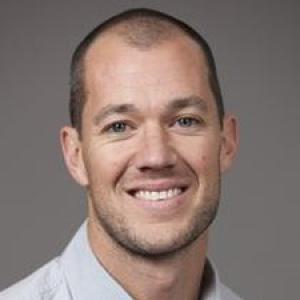 Principal Investigator
Associate Professor of Medicine
Associate Professor in Pharmacology and Cancer Biology
Associate Professor
Member of Sarah W. Stedman Nutrition and Metabolism Center
Member of the Duke Cancer Institute

SUMMARY
Matthew Hirschey is a tenured Associate Professor at Duke University in the Departments of Medicine, Division of Endocrinology, Metabolism and Nutrition and Pharmacology & Cancer Biology, and is a faculty member of the Duke Molecular Physiology Institute where his lab is located.
He obtained a Bachelor's of Science at the University of Vermont, and received several undergraduate awards, including a research thesis in Chemistry. He earned a Ph.D. in Chemistry and Biochemistry at the University of California, Santa Barbara with Alison Butler, where he combined inorganic semiconductor research with microbiology, exploring new applications in bio-materials research. He was a post-doctoral research fellow with Eric Verdin at the Gladstone Institutes at the University of California in San Francisco, where he studied the function of acetylation and deacetylation by the enzyme SIRT3 in the mitochondria. He identified acetylation is a mitochondrial protein modification that regulates fatty acid oxidation, and loss of SIRT3 in mice and man results in the accelerated development of the metabolic syndrome.
Dr. Hirschey, who started his lab at Duke in 2011, studies how cells integrate nutrient sensing and metabolism. He is particularly interested in how metabolites and chemical modifications control metabolism. Metabolic regulation is important for several physiological states and disease processes, including diabetes, cardiovascular disease, cancer, and the aging process.
BSc University of Vermont, Burlington, VT
PhD, Chemistry and Biochemistry, University of California, Santa Barbara 
RESEARCH
One of the primary scientific goals of the Hirschey Lab is to expand our understanding of metabolic regulation by post-translational modifications of proteins and their removal by a family of enzymes called sirtuins, and how the balance maintains energy homeostasis. New types of chemical moieties are being discovered on proteins. Early on, he discovered a protein modification called glutarylation, which is regulated by the mitochondrial sirutin SIRT5. More recently, he discovered a series of new protein modifications, never before described in biology, called methylglutarylation, hydroxymethylglutarylation, and methylglutaconylation, which are regulated by the mitochondrial sirtuin SIRT4. These concepts are pushing the boundaries of knowledge and the landscape of acylation is rapidly expanding. Another major effort is to understand the mechanisms leading to lysine acylation (referring to multiple 'acyl' groups on proteins), the overlap with protein acetylation, and how this system influences cellular function. He recently found that non-enzymatic protein acylation can be influenced by endogenous chemical reactivity of some metabolites and can mechanistically explain the source of protein acylation.
His work has appeared in several leading journals, including Nature, Science, Cell Metabolism and Molecular Cell. He has received numerous awards including an Innovator Award from the American Heart Association, a New Scholar in Aging Award from the Ellison Medical Foundation, the Helmholtz Young Investigator in Diabetes (HeIDi) Award, and the Glenn Award. His work is currently supported by grants from the Glenn Foundation, and the National Institutes of Health.
Dr Hirschey is committed to supporting all voices in science and making academic science a place that supports all scientists, regardless of race, ethnicity, religion, socioeconomic status, ability, age, sexual orientation, culture, gender, gender identity, or other personal characteristics.
PUBLICATIONS