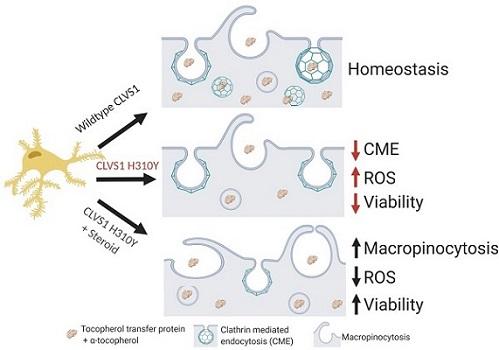 A recent paper by Rasheed Gbadegin's team in JCI Insight found that a rare variant in CLVS1 is a likely cause of hereditary steroid sensitive nephrotic syndrome (SSNS). This study was partly funded by BORDEN Scholars program which was awarded to Dr. Gbadegesin in 2020.
In the study, the team used next generation sequencing to analyze cell lines expressing defective CLVS1. The resultant data identifies CLVS1 as a candidate gene for SSNS, provides insight into therapeutic effects of corticosteroids on podocyte cellular dynamics, and adds to the growing evidence on the importance of endocytosis and oxidative stress regulation to podocyte function. The goal of this study is to identify new targets for the treatment of nephrotic syndrome and for individualized approaches to treatment of nephrotic syndrome.
The Borden Scholars awards are possible thanks to a series of very generous gifts from Dr. Ernest and Louise Borden (Duke Medical and Nursing School alumni). The gift supports one-year awards that allow selected DMPI faculty to test new, emergent ideas with translational implications for which alternative sources of funding are not yet available.